By Ruth Hamilton for CreativeBloq
Glitched, grid-based, generative… these are the big trends right now.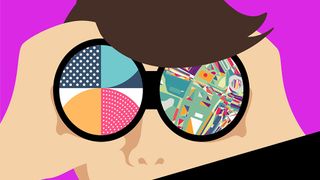 A new infographic runs down the biggest logo design trends from 2019 moving into 2020, complete with best-in-class examples to explore. This infographic is the final design in a three-part series on logo trends, and it goes beyond the basics to home in on more advanced techniques and experimental designs we're starting to see more and more of.
For a more in-depth look at what's going on in the world of branding, see CreativeBloq's article on six huge logo trends 2019. Alternatively, check out the infographic below.